One of the Truly Great Wedding Photographers in Missoula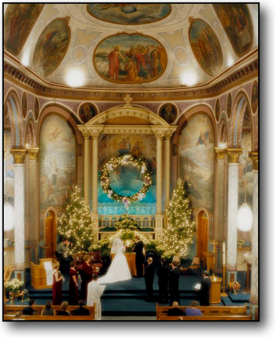 We all know how important Missoula wedding photography is. It's important to find the right match with your photographer before hiring them for such a special event. A professional photographer can capture all of the unique moments during your one of a kind wedding. When you hire Missoula photographers, you should expect to get the best. At Terry J Cyr Photography, we offer high quality photos that you'll be able to keep for a lifetime. There are many Montana wedding photographers on the market, but when you hire us, we will do everything we can to make sure your special day is captured the way you want it. Find us online today and start your journey with the best wedding photographers Missoula MT.
Weddings are possibly one of the most extraordinary events that happens in a person's life and it's important to find the perfect match in your photographer. Terry J Cyr Photography is a seasoned Montana Wedding Photographer shooting all types of weddings from small intimate country churches to the vast Montana Landscapes. I was born and raised in Montana and it still captivates a great part of my heart and imagination and is reflected through my life and work.My approach to photographing a wedding is simple: I want to become an organic part of your wedding day process. I like to get to know you beforehand so on the wedding day I naturally become a part of the wedding party. I begin early to meet both the bride and groom and discover who you are, how you met, and how your relationship has brought you to this point. My next step is to work with you on an engagement photo, giving us a chance to work together and get to know each other a little more. It really gives me a better idea of how to photograph you as a couple. I love to be updated on your wedding planning process and we often develop strong bonds that allow me complete access to your inner worlds with implicit trust to capture you emotionally throughout the process.
I have been shooting weddings in Montana for 15 years and have captured just about every type of wedding possible from the shores of Flathead Lake, to the old historic mission in St Ignatius, private county ranches to wildlife refuges. I only take on a few Weddings each summer so I can devote all my attention to single events. I spend so much time working on a single wedding that I often become emotionally connect to the process with a great deal of time refining and working toward the final images. I don't believe in a lot of tricks and over-processing of the images but do try to recognize and reveal their emotional intensity.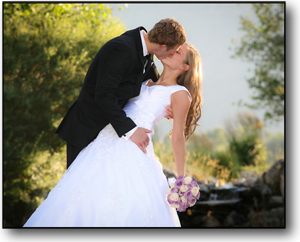 On your wedding day I often begin shooting when the bride first arrives for hair and makeup and then continue to follow the wedding party throughout the day. My approach is very photo-journalistic; capturing the essence of the various stages of the day. The ideal situation is when everyone just takes me for granted and allows me to discover, with them, what happens as events unfold. I think the most interesting images occur when my subjects are allowed to naturally just be themselves. I am always surprised how emotional the bride and groom become when they see the proofs of their wedding day for the first time. They often comment on moments they didn't realize were happening. It is then I know I have succeeded and done my job well.
Why should you use mediocre Missoula photographers for your wedding? I am a professional in the Missoula wedding photography industry and can provide you with long lasting memories of your special day. Terry J Cyr Photography a Montana wedding photographer is among the best wedding photographers Missoula MT.