Entertainment Headshot & Portfolio Photography
I have worked in the entertainment industry most of my life as a stage manager and lighting designer and I know what makes a headshot good. It needs to be a good likeness of who you are and what market you represent. Your headshot becomes your essential marketing tool that needs to leave a lasting impression when you apply or audition in the arts and entertainment field. It needs to be a simple and clean look. I have 15 years experience of creating all sorts of headshots for all sorts of professionals from actors, dances, musicians, to business people and politicians. I love getting to know my clients first and discover what is unique about them and then capturing what best represents their marketing needs. I work to create sophisticated headshot lighting techniques specifically designed to you in my studio or also create realistic representations of you in your personalized environments. The process is fun to work on and the results are often striking with a very quick turn around time.
Initial Consultation: 30 minutes
I need to see who you are. Together we will figure out what you need and how I can achieve a great headshot that best fits those needs. Be prepared to answer the following questions. What are your plans? What kind of work do you want and what are your goals? What types of roles do you see yourself playing? What kind of work do you plan to look for?
Photo shoot: 1 hour
You need to come prepared and then just relax. I may make some adjustments to your make-up to compensate for the lighting. I will coach you through the process to bring out the best you have to offer.
Proofing: 30 minutes.
You and I will then get together, evaluate them, and make a final selection. I then work up the final print and will email you for approval. You OK this final proof and order quantities you need.
Pricing
single setting (studio or outside)
$125.00
This includes touch up and you will receive a digital copy of the final image.
Guidelines to a Great Headshot
These are the things I will go over with you in our first meeting.
Make sure your skin and hair look clean and healthy. I highly recommend you do some kind of mud mask to deep clean your skin and tighten the pores. Test any new products a week or so before to see how your skin reacts, or use products you know. You do not want to have a reaction before coming in for the shoot. Noxzema is a great product for cleaning and gives the skin a smooth healthy glow. Do not over moisturize; we do not want the skin too oily or glossy. You know your skin best and how it reacts to skin products. Do what is necessary to look your best. I will be doing some make-up and powder to adjust for lighting.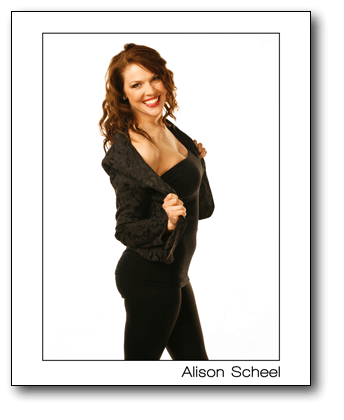 If you do your own makeup, stay away from oil-based products. They make your face too shiny or slick looking. The cheapest and best way to deal with makeup is go to a department store makeup counter and let them do it for you. Explain to them what your doing and they will work with you. They have been trained in this and love to have people to work on to refine their talents. Stay away from anything with glitter.
I highly recommend people get a haircut or have their hair done prior to the shoot. Make sure the hair is dry by the time you arrive at your photo shoot. Try not to use products that give the hair too much sheen; it makes the hair look wet and can make you look like you just stepped out of a rainstorm. If you can add body to your hair, it photographs well because it catches the backlight and frames your face well.
I always recommend that people who have not had a headshot before sit in front of a mirror and study their face and features. Find out what you really like about your face and features. It doesn't hurt to practice and become comfortable with presenting yourself. It will pay off as you will become more comfortable under the studio lights. After all headshots are about presenting yourself in the best way you can.
Bring several changes of clothes so we have different options. When choosing clothes, think about how they frame your face. (Shirts with a shallow v or scooped neck will often help draw the focus directly into your eyes.) It works best when your clothing is darker than your face. In a photograph we are always drawn to the lightest part of the image, and you want that to be your face and eyes. Remember this is all about your face and we only get a hint of clothing. Clothing with texture always works well, such as corduroy, denim, and fabrics that play with the light. Do not choose clothing with a lot of pattern because it could distract from your face. Just keep it simple. Make sure it's something you are totally comfortable in. Avoid things that collect too much lint or animal hair. Think of it this way: we are telling the story of who you are and fabric adds texture to the image. Think about what kind of statement this makes about who you are.
Bring any kind of music device and choose music that makes you feel comfortable and relaxed. Don't pick for me, I love all kinds of music and like to listen to new stuff in the studio. This is totally about you.
Most important: do not be intimidated by this list. These are merely guidelines and not hard-set rules. Do what you can. You want to come in and just have a blast. You do not want to worry about anything but how great you look and feel. We have plenty of time and there is no rush.
Here is an article that I have reprinted from the EXPLORE TALENT website it is one of the best references for headshot photography and I wanted to link to it by it's not always avilable on thier site.
Resumes, Headshots, Portfolios
Be Honest!
Just like any other job resume, your acting resume should reflect your talents and highlight your skills. When putting together your acting resume, only include truthful information. While the industry is big, it isn't that big. People talk and network, so there's a very good chance that someone with whom you have an audition knows someone who knows someone who you say you worked with – so it better be true! No one expects a young actor to have a stellar resume. A small, credible resume is much more effective than a large one padded with lies; eventually, you're bound to get caught! It's better to earn your credits the hard way. In the end it will pay off.
The Resume Rules
Want to land an acting job? Follow these basic resume rules:
Selecting a Headshot Photographer
When selecting a photographer, use one who specializes in headshots. Portrait artists may be great to make you look nice for Mom and Dad's album, but not to sell you as an actor. Research several different photographers, and ask your contacts in the industry for recommendations. Ask to see a portfolio of the photographer's work. Negotiate rates beforehand and get an agreement in writing before shooting begins.
Also find out if a make-up artist will be available to you. If so, pay the extra money and hire them. It's well worth the cost to have someone making sure you look your best you during the entire shoot.
The Headshot and Resume Combination
Since you'll be handing your resume over with your headshot, you need to have the resume attached to the back of your photo. Many photo reproduction houses offer the service of printing your resume directly to the back of your photo. If this option is in your budget, take it. If not, neatly staple your resume to your photo. Be sure to staple each corner to the photo. Never use paper clips -- the last thing you want is for your photo and resume to be separated; one without the other is useless! And above all, make sure the resume size matches the photo! Nothing says amateur like a big 8 ½ x 11 resume flapping over the edges of your 8 x 10 photo.
Many reproduction houses also offer the option of your photo on disc. Be sure to take the option; it's an important tool. Whether submitting yourself for student or independent films, or contacting agents and casting directors, you'll need to be able to send your headshot electronically if that's what they want. So be sure you can!
Types of Headshots
There are two basic types of headshots: commercial and theatrical.
Commercial: These should be attractive, warm, and open. Always smile for these shots, with teeth showing, if possible. (You never know if you're going to be up for a toothpaste ad.)
Theatrical: These can be more "natural," and should try to represent your characteristics as a person.
The general rule is to use your commercial shot for television and commercial work and your theatrical shot for theater and film. If you're in a showcase, you can use either, depending on which industry professionals may be there.
The format for headshots varies throughout the country – from close-ups to 3/4 shots, from bordered to borderless. Make sure you use the preferred format for your area. It's often best to wait until you get there so you can find a photographer who knows the market. In other words, do your New York shots in New York and your L.A. shots in L.A.
You and Your Headshot
Casting directors use headshots to get a feel for an actor's type. The headshot should show off your best qualities. Don't dress or use make-up that covers your true nature; let the shot be true to you. Most people need some retouching, but don't go overboard. And by all means, get new headshots if your look changes drastically and/or after a few years have passed. Misrepresenting yourself will only lead to trouble later in auditions. Remember, headshots aren't glamour shots. The casting director is calling in the person he saw in the photo. Make sure the "you" in the shot is the "you" who walks through the door. Often you will be judged by your headshot even before you are called in to have an audition. Let your photo speak for you by being professional, compelling, approachable and, above all, you!
Sending Your Headshot and Resume
If you're sending your headshot and resume electronically, you will need to send separate attachments for the resume and the headshot. Be sure the file with your headshot is small enough to attach to an email.
If you're sending them by mail, enclose your headshot with resume attached in a regular 8 ½ x 11 manila envelope that is easy to open.
In either case, send a small note (or email) with your headshot saying who you are, why you're writing and how you can be reached. Keep the note short, professional, friendly and to the point. If you have a connection to the person you're contacting, be sure to mention it in the first sentence; you want them to keep reading!
About Portfolios
No doubt you've noticed the title of this tip includes "portfolios". You may have heard about "acting portfolios," but the truth is there is no such thing. Portfolios are used by designers and models to show off a range of photos. So if you're planning on doing some modeling, you'll need one. But if you're an actor, all you'll need is a headshot, resume and a demo of your work, and you're ready to go!